New York City is renowned for its dining scene, offering a vast array of restaurants, food trucks, and culinary experiences. While famous eateries often steal the spotlight, some hidden gems remain cherished secrets among locals and discerning foodies. If you're ready to embark on a gastronomic adventure off the beaten path, here are 10 hidden gems in NYC that will delight your taste buds.
1. Smorgasburg in Williamsburg
H1 – Food Paradise by the East River
Smorgasburg, a food lover's paradise, is nestled in Williamsburg, Brooklyn. Every weekend, it transforms into a bustling market where local vendors showcase their culinary creations. From lobster rolls to gourmet donuts, you'll find a diverse range of delectable treats against the backdrop of the East River.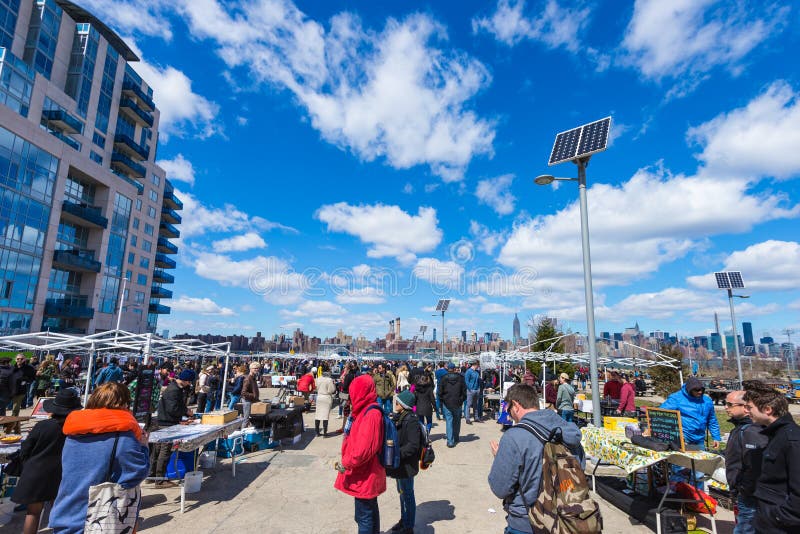 2. The Halal Guys
H1 – Legendary Street Food
The Halal Guys, once a humble food cart, have become a legend in NYC's street food scene. Their chicken and gyro platters, drenched in iconic white sauce, are a must-try. You'll find them at various locations across the city, serving up affordable and mouthwatering delights.
3. Di Fara Pizza
H1 – The Art of Pizza Perfection
Di Fara Pizza, located in Midwood, Brooklyn, is a haven for pizza connoisseurs. The owner, Domenico DeMarco, meticulously crafts each pizza, making it a true work of art. The long wait is worth it when you savor a slice of their legendary, perfectly charred pizza.
4. Mizumi
H1 – A Hidden Gem of Japanese Cuisine
Mizumi, situated in the heart of Queens, offers an authentic Japanese dining experience. From sushi to ramen, the menu is a journey through Japanese flavors. The cozy ambiance and friendly staff make it a cherished spot for locals.
5. Chimu Express
H1 – Peruvian Culinary Delights
Chimu Express, located in Jackson Heights, Queens, introduces diners to the rich and diverse world of Peruvian cuisine. Their empanadas, ceviche, and Lomo Saltado are culinary treasures waiting to be explored.
6. Queens Night Market
H1 – A Global Feast Under the Stars
The Queens Night Market is a culinary adventure that transports you around the world in a single evening. Held in Flushing Meadows Corona Park, this night market features food stalls offering dishes from various cultures. It's a vibrant celebration of diversity and flavor.
7. Joe's Shanghai
H1 – Soup Dumpling Heaven
Joe's Shanghai is a haven for dumpling lovers. Their soup dumplings, known as xiao long bao, are legendary. Bursting with savory broth and tender meat, they are a true delicacy. Visit the Chinatown location for an authentic experience.
8. DeKalb Market Hall
H1 – Culinary Haven in Downtown Brooklyn
DeKalb Market Hall in Downtown Brooklyn is a food hall that houses a diverse selection of vendors. From artisanal sandwiches to global street food, it's a culinary adventure waiting to unfold. Don't miss the iconic pastrami sandwich at Katz's Delicatessen.
9. Ample Hills Creamery
H1 – Sweet Treats in Brooklyn
Ample Hills Creamery, located in Brooklyn, is an ice cream lover's dream. They craft inventive and scrumptious ice cream flavors that will tantalize your taste buds. It's the perfect place to cool off on a warm NYC day.
Conclusion
New York City's hidden food gems offer a chance to explore the diverse and delicious culinary landscape beyond the well-known restaurants. Whether you're savoring the iconic street food at The Halal Guys, indulging in perfect pizza at Di Fara, or discovering global flavors at the Queens Night Market, these hidden gems promise a memorable dining experience. Venture off the beaten path and let your taste buds guide you through the city's culinary treasures.
---
FAQs
Are these hidden food gems affordable?Many of these hidden gems offer affordable options, making them accessible to various budgets.
Do I need reservations for these places?Reservations are not always necessary, but it's a good idea to check in advance, especially during peak hours.
Are these hidden gems family-friendly?Most of these places welcome families, but it's advisable to check if they have kid-friendly options.
Can I find vegetarian or vegan options at these places?Yes, several of these hidden gems offer vegetarian and vegan choices to cater to diverse dietary preferences.
What's the best time to visit the Queens Night Market?The Queens Night Market is usually open on weekends during the warmer months, typically from April to October.
Is there parking available near these hidden gems?Parking availability varies by location, so it's a good idea to check parking options in advance or consider public transportation.
Do these hidden gems accept credit cards?Many of these places accept credit cards, but it's advisable to carry some cash, especially at smaller food vendors.
Are these hidden gems wheelchair accessible?Accessibility varies, so it's a good practice to check with each establishment regarding their accessibility features.
Can I find these hidden gems on food delivery apps?Some hidden gems may be available on food delivery apps, but it's best to visit in person for the full experience.
Are these hidden gems open year-round?Opening hours may vary seasonally, so it's recommended to check their schedules before planning a visit, especially during winter months.
Welcome to New York, Nice to share about New York Tourism with you!