Are you planning an extended stay in the vibrant and bustling city of New York? Whether it's for work, leisure, or any other reason, finding the perfect accommodation can make your trip truly comfortable and enjoyable. In this guide, we'll explore 10 extended stay apartments in New York City that provide a home away from home for travelers embarking on long journeys.
1. The Marmara Manhattan
Location: Upper East Side Description: The Marmara Manhattan offers spacious and fully furnished apartments with stunning views of the city. With a fitness center, rooftop sundeck, and proximity to Central Park, it's perfect for extended stays.
2. AKA Wall Street
Location: Financial District Description: AKA Wall Street combines luxury living with an ideal downtown location. These sleek apartments come with fully equipped kitchens and access to a fitness center and lounge.
3. The Langham, New York, Fifth Avenue
Location: Midtown Manhattan Description: The Langham's luxurious residences boast modern amenities and elegant decor. Guests can enjoy access to a spa, fitness center, and Michelin-starred restaurant Ai Fiori.
4. The Beekman Tower
Location: Midtown East Description: The Beekman Tower offers Art Deco-style apartments with kitchenettes. Its prime location, near iconic landmarks like the United Nations, makes it a great choice for long-term stays.
5. The Ashley
Location: Upper West Side Description: The Ashley's upscale apartments come with top-notch amenities, including a rooftop lounge, fitness center, and a rock climbing wall, offering a unique living experience.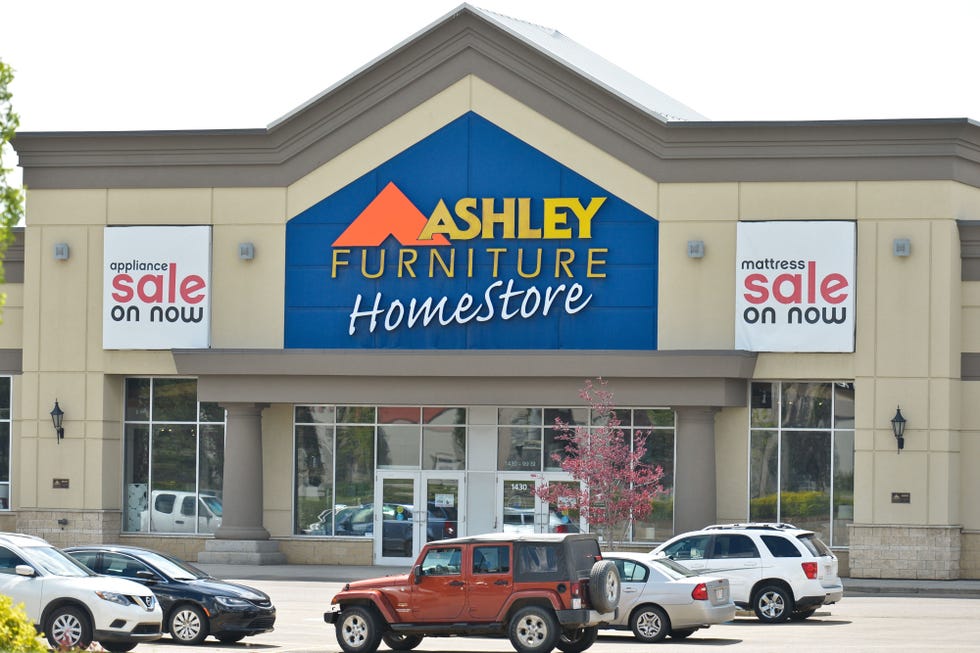 6. The Surrey
Location: Upper East Side Description: The Surrey's chic and elegant suites provide a sophisticated atmosphere for long-term guests. It's conveniently located near Central Park and world-class museums.
7. Sonder – The Nash
Location: Hell's Kitchen Description: Sonder offers modern apartments with all the comforts of home. The Nash's central location makes it a convenient choice for those exploring the city.
8. The Nomad
Location: NoMad (North of Madison Square Park) Description: The Nomad offers luxurious apartments with fully equipped kitchens and a rooftop lounge. Its location in the trendy NoMad district is perfect for long-term exploration.
9. The Ludlow
Location: Lower East Side Description: The Ludlow's stylish apartments feature custom-designed furniture and floor-to-ceiling windows. Guests can enjoy a vibrant neighborhood with eclectic dining options.
10. The William Vale
Location: Williamsburg, Brooklyn Description: The William Vale in Brooklyn offers modern and spacious apartments with stunning views of Manhattan. It's a fantastic choice for those looking for a trendy, artistic neighborhood.
What to Consider When Choosing an Extended Stay Apartment
When selecting an extended stay apartment in NYC, here are some factors to keep in mind:
Location: Consider which neighborhood aligns with your preferences and daily activities.
Amenities: Look for apartments that offer amenities you value, such as a fully equipped kitchen, laundry facilities, and a fitness center.
Length of Stay: Check if the apartment has flexible lease options to accommodate your specific duration.
Budget: Determine your budget and find an apartment that aligns with it while providing the comfort you need for an extended stay.
Making the Most of Your Extended Stay in NYC
During your extended stay in New York City, make sure to explore the city's diverse neighborhoods, savor its culinary delights, and immerse yourself in its rich cultural offerings. Consider joining local events, visiting museums, and experiencing the city's vibrant arts scene.
Conclusion
Choosing the right extended stay apartment in New York City can greatly enhance your long trip. These 10 options provide a range of styles and locations to suit different preferences, ensuring you have a comfortable and enjoyable stay while exploring the Big Apple.
FAQs
1. Can I book an extended stay apartment for a few months in NYC?
Yes, many extended stay apartments offer flexible lease options, making it possible to book for several months.
2. Do these apartments come fully furnished with kitchen facilities?
Yes, most extended stay apartments in NYC are fully furnished and equipped with kitchen facilities, allowing you to cook and live comfortably.
3. Are there laundry facilities in these apartments?
Many extended stay apartments offer laundry facilities within the building or in the apartment itself for added convenience.
4. Can I negotiate the rent for an extended stay apartment?
It's possible to negotiate rent, especially for longer stays. It's worth discussing terms with the property management or landlord.
5. Is there a security deposit required for extended stay apartments?
Yes, most extended stay apartments require a security deposit, which is refundable upon the completion of your stay, provided there are no damages.
6. Are utilities and Wi-Fi included in the rent for these apartments?
It depends on the specific apartment. Some include utilities and Wi-Fi in the rent, while others may charge separately.
7. Is it possible to find extended stay apartments with a view of Manhattan?
Yes, there are extended stay apartments in NYC, like those in Williamsburg, Brooklyn, that offer stunning views of the Manhattan skyline.
8. Can I have guests stay with me in an extended stay apartment?
Most extended stay apartments have policies regarding guests. It's advisable to check with the property management about their guest policy.
9. How far in advance should I book an extended stay apartment in NYC? – Booking in advance is recommended, especially during peak seasons, to secure your preferred apartment and dates.
10. Can I cancel or modify my booking for an extended stay apartment? – The cancellation and modification policies vary by apartment provider, so it's important to review their terms before booking to understand your options.
Welcome to New York, Nice to share about New York Tourism with you!