New York City, a metropolis known for its towering skyscrapers and iconic landmarks, also hides a wealth of hidden gems waiting to be discovered by intrepid explorers. Beyond the tourist-packed attractions, there are lesser-known treasures that reveal the city's rich history, artistry, and natural beauty. In this guide, we'll unveil 10 hidden gems you must see when visiting the Big Apple.
The Morgan Library & Museum: Literary Splendor
The Morgan Library & Museum is a bibliophile's paradise tucked away in the Murray Hill neighborhood. This cultural gem houses rare manuscripts, literary artifacts, and a remarkable collection of art. Explore the enchanting McKim Building, home to J.P. Morgan's personal library, and discover handwritten works by literary giants like Charles Dickens and Mark Twain.
The Cloisters: A Medieval Oasis
Escape the city's hustle and bustle at The Cloisters, a branch of the Metropolitan Museum of Art nestled in Fort Tryon Park. This serene haven showcases medieval European art and architecture amidst lush gardens. Wander through cloisters, chapels, and galleries filled with exquisite tapestries and sculptures.
The Hispanic Society Museum & Library: Latin American Treasures
The Hispanic Society Museum & Library is a hidden cultural treasure on Audubon Terrace in Washington Heights. It boasts an exceptional collection of Spanish and Latin American art, including masterpieces by Goya and Velázquez. Explore the galleries and library that hold centuries of Hispanic heritage.
The Noguchi Museum: Sculptural Serenity
Discover the artistic world of Isamu Noguchi at The Noguchi Museum in Long Island City. This hidden gem showcases the renowned sculptor's works in a tranquil setting. Explore indoor and outdoor installations, and gain insight into Noguchi's creative process.
Green-Wood Cemetery: History in Stone
Green-Wood Cemetery, a National Historic Landmark in Brooklyn, is more than just a burial ground; it's a living testament to the city's history. Stroll through its scenic landscapes, adorned with ornate mausoleums and monuments. Don't miss the final resting places of notable figures like Leonard Bernstein and Jean-Michel Basquiat.
Wave Hill: A Botanical Paradise
Embrace nature's beauty at Wave Hill, a public garden and cultural center in the Bronx. Explore meticulously designed gardens and art installations while enjoying stunning views of the Hudson River and Palisades. Attend special events, workshops, and concerts in this horticultural haven.
Little Red Lighthouse: A Charming Beacon
Beneath the towering George Washington Bridge lies the Little Red Lighthouse, a charming symbol of New York's maritime history. This hidden gem offers a glimpse into the city's past and provides panoramic views of the Hudson River. Join guided tours to learn about its fascinating story.
City Island: A Seaside Escape
Escape the urban jungle and head to City Island, a quaint seaside community in the Bronx. Known for its maritime culture and seafood restaurants, this hidden gem offers a relaxing retreat. Savor fresh catches of the day and explore the island's charming streets.
The Morgan's Barbecue: Culinary Delights in Brooklyn
The Morgan's Barbecue in Brooklyn is a hidden culinary gem where you can indulge in mouthwatering BBQ delights. Savor slow-smoked meats, savory sides, and delectable desserts in a rustic, welcoming atmosphere. It's the perfect place to satisfy your barbecue cravings.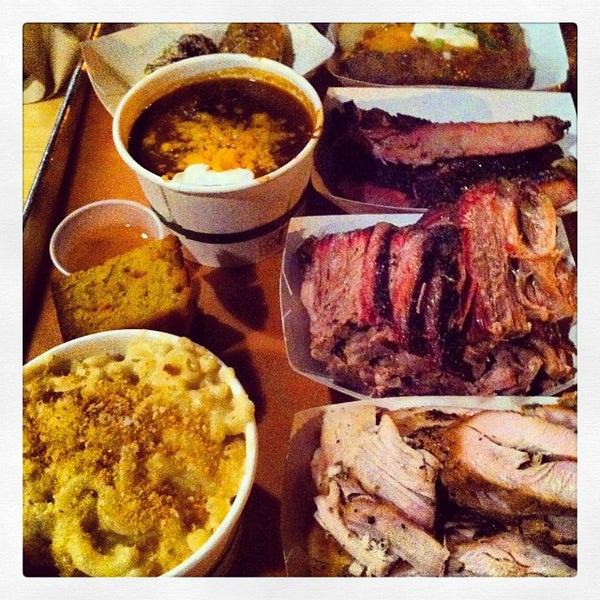 Conclusion
While New York City's famous landmarks shine brightly, these hidden gems offer a different kind of magic—an opportunity to delve deeper into the city's diverse cultural tapestry, artistic legacy, and natural beauty. Explore these lesser-known treasures to unlock the secrets that make the Big Apple truly extraordinary.
FAQs
How can I access The Morgan Library & Museum via public transportation?
What are the highlights of The Cloisters' garden?
Is there an admission fee for The Hispanic Society Museum & Library?
Can I take photographs at The Noguchi Museum?
Are there guided tours available at Green-Wood Cemetery?
What is the best time to visit Wave Hill's gardens?
How can I reach the Little Red Lighthouse from Manhattan?
Are there any annual events on City Island?
What are the must-try dishes at The Morgan's Barbecue?
Are reservations recommended for dining at The Morgan's Barbecue?
Welcome to New York, Nice to share about New York Tourism with you!