New York City, often associated with its bustling streets and towering skyscrapers, also has a softer side perfect for families. From expansive parks to world-class museums, the city offers an array of family-friendly attractions that will captivate both kids and adults alike. In this guide, we'll explore five must-visit destinations that promise memorable experiences for the whole family.
Central Park
Central Park is the green heart of NYC and a paradise for families seeking outdoor adventures. The park offers a delightful escape from the urban hustle and bustle. Here, you can enjoy picnics on the Great Lawn, take paddleboat rides on the Central Park Lake, or visit the Central Park Zoo, home to an array of fascinating creatures. Don't miss iconic landmarks like Bethesda Terrace and the Alice in Wonderland statue.
American Museum of Natural History
For an educational yet thrilling family outing, head to the American Museum of Natural History. This world-renowned institution boasts an impressive collection of dinosaur fossils, lifelike dioramas, and interactive exhibits that bring the wonders of science and history to life. The Hayden Planetarium offers captivating shows that transport visitors to the cosmos. Plan your visit for maximum enjoyment, and keep an eye out for special family programs and workshops.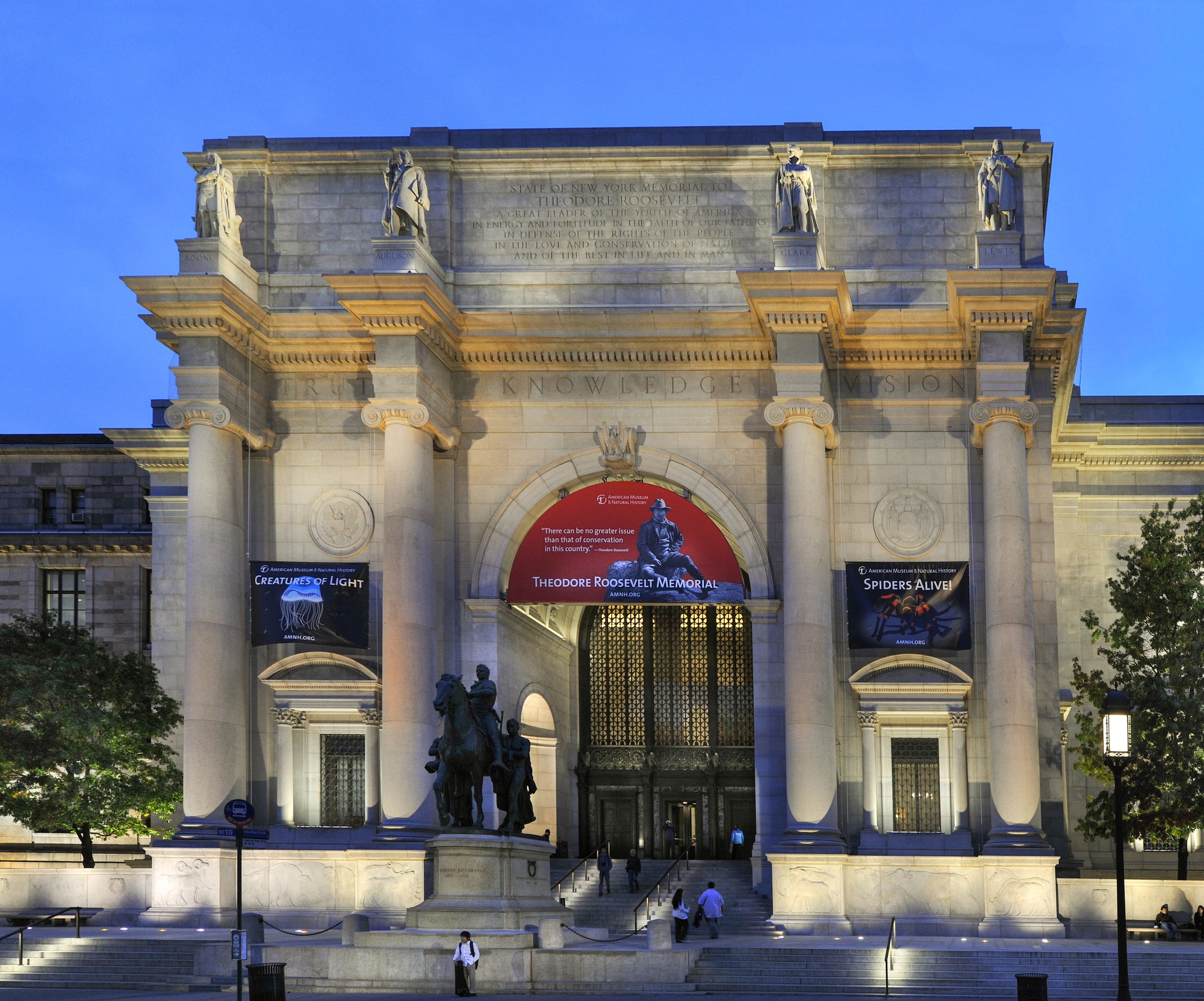 Statue of Liberty and Ellis Island
Immerse your family in American history by visiting the Statue of Liberty and Ellis Island. These iconic landmarks tell the story of immigration and freedom in the United States. Take a ferry ride to Liberty Island and explore the Statue of Liberty Museum. Then, journey to Ellis Island to discover the immigrant experience through exhibits and personal stories. Family-friendly tours and activities are available to enhance your visit.
Bronx Zoo
Embark on a wild adventure at the Bronx Zoo, one of the largest metropolitan zoos in the world. Here, you can encounter exotic animals from around the globe, including tigers, gorillas, and penguins. The zoo offers interactive exhibits and educational programs suitable for all ages. Don't forget to explore the Congo Gorilla Forest and the Wild Asia Monorail for a memorable experience.
Children's Museum of Manhattan (CMOM)
At the Children's Museum of Manhattan (CMOM), learning becomes an exciting and interactive experience. This museum is designed with kids in mind, featuring hands-on exhibits, workshops, and creative activities that encourage exploration and discovery. From art studios to sensory play areas, CMOM provides a safe and fun environment for young minds to flourish.
Conclusion
New York City is not only a concrete jungle but also a city filled with opportunities for family-friendly adventures. These five attractions offer a blend of education, entertainment, and outdoor experiences that will create lasting memories for your family. Whether you're exploring the wonders of Central Park, delving into history at Ellis Island, or embarking on a wild journey at the Bronx Zoo, NYC has something special for every family to enjoy.
FAQs
Is there an admission fee for Central Park, or is it free for visitors?
Are there any family-friendly dining options near Central Park?
Can I purchase tickets for the American Museum of Natural History online, and are there discounts for children?
What's the best way to reach the Statue of Liberty and Ellis Island with a family?
Are there guided tours available at the Bronx Zoo, and what age groups are they suitable for?
Does the Children's Museum of Manhattan offer educational programs for school groups?
Can I bring food and drinks into the Children's Museum of Manhattan, or are there on-site dining options?
What are the busiest times to visit Central Park, and are there any quiet spots for families?
Are there any family-friendly hotels near these attractions in NYC?
How do I get to Ellis Island and the Statue of Liberty from Manhattan by public transportation?
Welcome to New York, Nice to share about New York Tourism with you!