New York City, the city that never sleeps, is a dream destination for many travelers. However, the vibrant energy of the Big Apple often comes with a hefty price tag. Fortunately, you don't have to drain your savings to experience the wonders of NYC. In this ultimate guide, we'll explore the top affordable hotels in the city and help you plan a budget-conscious trip without sacrificing comfort or quality.
Why Choose Cheap Hotels in NYC
Traveling on a budget has its own set of perks. Here's why opting for cheap hotels in NYC can be a smart choice:
More Money for Adventures: By saving on accommodation, you'll have more funds to explore iconic NYC attractions, enjoy world-class dining, and immerse yourself in the city's culture.
Flexibility: Affordable hotels provide flexibility, allowing you to allocate your budget to experiences that matter most to you, whether it's catching a Broadway show, visiting museums, or savoring street food.
Factors to Consider When Booking Cheap Hotels
Before we dive into our list of budget-friendly hotels, it's essential to consider a few key factors to ensure a smooth and enjoyable stay:
Location and Accessibility
Choosing a hotel with convenient access to public transportation or within walking distance of major attractions can save you time and money on commuting.
Pricing and Budget Planning
Set a clear budget for your trip and stick to it. NYC offers a range of accommodations to suit different budgets, so plan accordingly to find the perfect match.
Amenities and Services
Even on a budget, certain amenities are essential. Look for hotels that provide free Wi-Fi, clean rooms, and helpful staff to enhance your stay.
Guest Reviews and Ratings
Read reviews from previous guests to gain insights into the quality and experiences offered by the hotel. Positive reviews are a good indicator of a satisfying stay.
Exploring the Options: Top 10 Affordable Hotels in NYC
Now, let's dive into the top 10 cheap hotels in New York City, each offering a unique experience that won't break the bank.
1. The Jane Hotel
Nestled in the trendy Meatpacking District, The Jane Hotel offers a distinctive and budget-friendly stay. Its historic charm, cozy cabin-style rooms, and proximity to the High Line and Chelsea Market make it a memorable choice.
2. HI NYC Hostel
Ideal for solo travelers and those on tight budgets, HI NYC Hostel in the Upper West Side provides affordable dormitory-style rooms. Its social atmosphere and communal spaces create opportunities to connect with fellow adventurers.
3. Pod 51 Hotel
Situated in Midtown East, Pod 51 Hotel offers compact yet comfortable rooms that won't strain your budget. Don't forget to explore its rooftop garden for a peaceful escape amidst the city's hustle and bustle.
4. The Local NYC
For a truly unique experience, check out The Local NYC in Long Island City. This hostel boasts a quirky atmosphere and encourages community interaction through communal spaces.
5. Row NYC
Experience affordable luxury in the heart of Times Square at Row NYC. With its modern design and proximity to Broadway theaters and shopping, it's perfect for those seeking an exciting Midtown Manhattan stay.
6. The Bowery House
Discover The Bowery House in the Lower East Side, offering an unconventional yet budget-friendly experience with cabin-style rooms. The rooftop terrace provides stunning city views.
7. The Freehand New York
Located in Flatiron, The Freehand New York combines chic design with budget-friendly rates. Don't miss the opportunity to visit the popular Broken Shaker bar on-site.
8. Q4 Hotel
Q4 Hotel in Long Island City provides spacious and clean rooms with a variety of bed configurations. It's an excellent choice for families and groups, with kitchenette facilities for added convenience.
9. The Pod Hotel Brooklyn
Cross the East River to Brooklyn and explore The Pod Hotel Brooklyn. This budget-conscious option offers comfortable rooms and easy access to Brooklyn's vibrant neighborhoods.
10. The Gatsby Hotel
Experience a touch of historic charm at The Gatsby Hotel in Harlem. Its cozy accommodations allow you to explore the cultural richness of the neighborhood, including the Apollo Theater and soul food restaurants.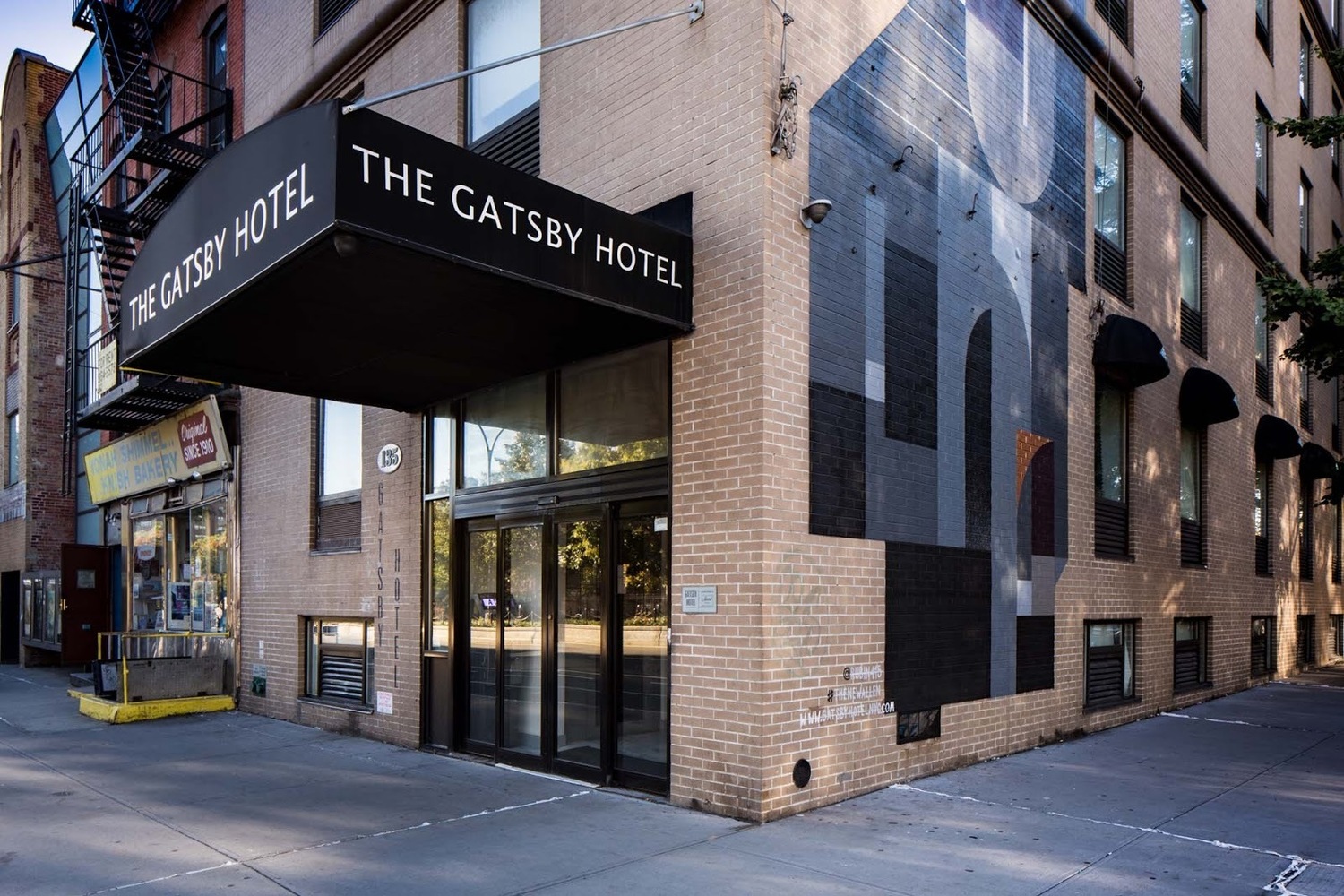 Conclusion
Exploring the vibrant streets of New York City doesn't have to drain your bank account. The affordable hotels mentioned above offer a range of options to suit every type of traveler. Whether you're exploring Manhattan, Brooklyn, or Harlem, these budget-friendly accommodations ensure your stay in the city is both memorable and economical.
FAQs
What is the average price range for affordable hotels in NYC?

Affordable hotels in NYC typically range from $80 to $200 per night, depending on location and amenities.

Are budget hotels in NYC safe for travelers?

Yes, most budget hotels prioritize guest safety. However, it's advisable to read reviews and do research before booking.

Do budget hotels in NYC offer free Wi-Fi?

Many budget hotels in NYC provide free Wi-Fi for guests. Check with the hotel to confirm.

Can I find affordable hotels near major attractions in NYC?

Yes, some affordable hotels are conveniently located near major attractions such as Times Square, Central Park, and museums.

Is it necessary to book affordable hotels in advance in NYC?

Booking in advance is recommended, especially during peak tourist seasons, to secure the best rates and availability.

Do budget hotels in NYC have cancellation policies?

Most budget hotels have cancellation policies, which can vary. Be sure to understand the hotel's policy before booking.

Are there family-friendly affordable hotels in NYC?

Some affordable hotels offer family-friendly accommodations, including larger rooms or suites suitable for families.

Can I find pet-friendly affordable hotels in NYC?

Some affordable hotels in NYC are pet-friendly, but check with the hotel for their specific pet policy.

When is the best time to find deals on affordable hotels in NYC?

Deals can often be found during the offseason (winter months) or by booking well in advance or last-minute.

What should I consider when choosing between these affordable hotels in NYC?

Consider your budget, preferred location, and the type of experience you want to have. Read reviews and explore amenities to make an informed choice.
Welcome to New York, Nice to share about New York Tourism with you!