New York City is a photographer's paradise, with its iconic skyline, stunning architecture, and vibrant street scenes. If you're on the hunt for Instagram-worthy spots in the Big Apple, you're in for a visual treat. From breathtaking skyline views to colorful street art, here are ten spots that will make your Instagram feed shine.
DUMBO's Iconic Manhattan Bridge View
H1 – Framing the Beauty
DUMBO, short for Down Under the Manhattan Bridge Overpass, offers one of the most iconic views of the Manhattan Bridge framed perfectly between two red-brick buildings. It's a spot where photographers and Instagrammers gather to capture this quintessential NYC shot.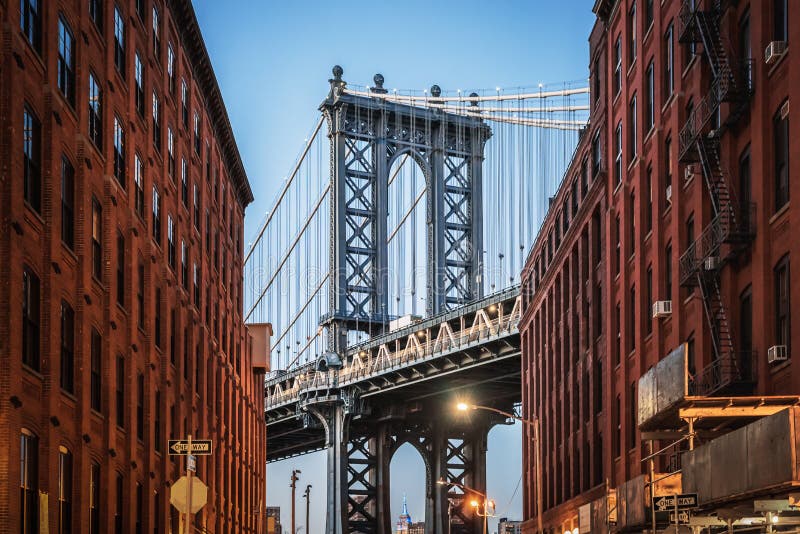 Central Park's Bow Bridge
H1 – Romance in the Park
Central Park's Bow Bridge is not just a romantic setting; it's also a picturesque spot. With its elegant design and the park's natural beauty as a backdrop, this location is ideal for capturing timeless moments.
The High Line's Urban Oasis
H1 – Greenery in the Sky
The High Line, an elevated park built on an old railway track, offers a unique blend of greenery, urban art, and skyline views. Stroll along this elevated oasis and discover intriguing spots for your Instagram feed.
Top of the Rock's Skyline Panorama
H1 – The City at Your Feet
For a bird's-eye view of the city, head to Top of the Rock at the Rockefeller Center. The panoramic views of the skyline, Central Park, and the Empire State Building are nothing short of spectacular.
The Vessel's Futuristic Design
H1 – A Staircase to Instagram Heaven
The Vessel at Hudson Yards is not just a modern marvel but also a haven for Instagrammers. Its intricate honeycomb-like structure and spiral staircase create unique photo opportunities at every turn.
Brooklyn's Colorful Street Art
H1 – Murals of Expression
Brooklyn's neighborhoods, especially Bushwick, are adorned with vibrant and ever-changing street art. Explore these streets to find colorful murals and graffiti that make for captivating Instagram shots.
The Flatiron Building's Iconic Facade
H1 – Triangular Beauty
The Flatiron Building's distinctive triangular shape and Beaux-Arts architecture make it a must-visit spot for photographers. Capture the grandeur of this historic building from various angles.
The Met's Artistic Beauty
H1 – Where Art Meets Elegance
The Metropolitan Museum of Art, or The Met, offers not only a vast collection of art but also exquisite interiors and architectural details. From the grand entrance to the elegant galleries, there's no shortage of photo-worthy moments.
Gantry Plaza State Park's Riverfront Views
H1 – Across the East River
Gantry Plaza State Park in Long Island City offers stunning views of the Manhattan skyline across the East River. It's a serene spot to capture the cityscape, especially during sunset.
Conclusion
New York City is a visual feast, and these Instagram-worthy spots are just the tip of the iceberg. Whether you're an avid photographer or simply looking to up your Instagram game, these locations provide the perfect backdrop for your NYC adventures.
---
FAQs
Are these spots free to visit, or do they require admission fees?Most of the spots mentioned are free to visit, but some, like Top of the Rock and The Met, have admission fees.
Is there a specific time of day that's best for capturing Instagram-worthy shots?Golden hours, shortly after sunrise and before sunset, often provide the best lighting for photography.
Are tripods allowed at these locations for long-exposure shots?Tripod policies vary by location, so it's advisable to check with each spot's rules and regulations.
Do I need to book tickets in advance for attractions like Top of the Rock and The Vessel?It's a good idea to book tickets in advance, especially during peak tourist seasons, to avoid long wait times.
Are these spots crowded with tourists, and how can I avoid the crowds?Popular spots may get crowded, especially during weekends and holidays. To avoid crowds, consider visiting early in the morning or on weekdays.
Welcome to New York, Nice to share about New York Tourism with you!