New York City, often referred to as "The Big Apple," is a vibrant metropolis that never sleeps. With its iconic skyline, diverse neighborhoods, and a multitude of attractions, NYC offers something for everyone. Whether you're a first-time visitor or a seasoned traveler, here are the 10 best things to do in the city that never fails to impress.
Exploring Central Park
Central Park, an oasis amidst the concrete jungle, spans 843 acres of greenery. Visitors can enjoy a leisurely stroll, row a boat on the lake, or visit attractions like the Central Park Zoo and Bethesda Terrace. It's a perfect escape from the hustle and bustle of the city.
Visiting Times Square
Times Square, often called "The Crossroads of the World," is known for its dazzling billboards and vibrant atmosphere. It's a must-visit, especially at night when the neon lights illuminate the area. Catch a Broadway show nearby for the full experience.
Museum Hopping in NYC
New York City boasts world-class museums. The Metropolitan Museum of Art (MET) houses an extensive collection, while the Museum of Modern Art (MoMA) features contemporary masterpieces. Art enthusiasts will be in awe.
Statue of Liberty & Ellis Island
A symbol of freedom and hope, the Statue of Liberty welcomes visitors to NYC. Take a ferry to Ellis Island to explore its immigration museum, where you can learn about the immigrant experience in the early 20th century.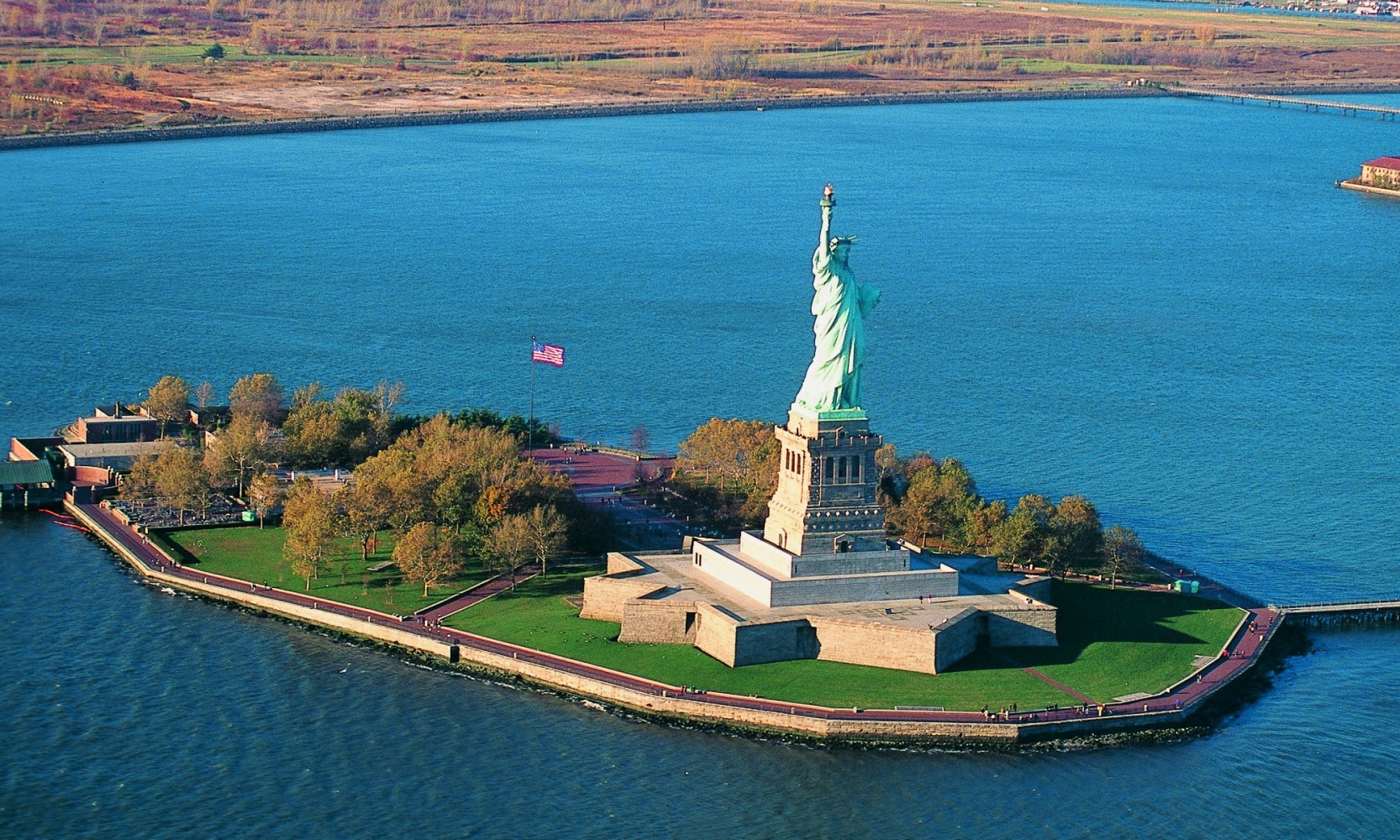 Broadway Shows and Theater
Broadway is synonymous with top-notch theater productions. Catching a Broadway show is a quintessential NYC experience. From musicals to dramas, there's a show for every taste.
Foodie Adventures in NYC
New York City is a food lover's paradise. Try a classic New York-style pizza, indulge in international cuisines in Queens, or savor gourmet dishes at Michelin-starred restaurants. The options are endless.
Exploring Different Neighborhoods
Each NYC neighborhood has its unique charm. SoHo offers designer boutiques, Harlem has a rich cultural heritage, and Williamsburg in Brooklyn is known for its trendy scene. Explore them all to discover the city's diversity.
The High Line Park
The High Line is a repurposed elevated railway track turned urban park. It offers stunning views of the city, art installations, and a tranquil escape from the city's streets.
Shopping Spree in NYC
Shopaholics rejoice! NYC boasts renowned shopping districts like Fifth Avenue, SoHo, and Madison Avenue. From luxury brands to vintage finds, you'll find it all here.
Observation Decks
For panoramic views of the city, head to observation decks like the Empire State Building or the One World Observatory. Seeing the city from above is a breathtaking experience.
Chinatown and Little Italy
Explore the vibrant cultural enclaves of Chinatown and Little Italy. Savor authentic Chinese and Italian cuisine, shop for unique souvenirs, and immerse yourself in the local culture.
Historical Landmarks
Pay tribute to history at the 9/11 Memorial or walk across the iconic Brooklyn Bridge. These landmarks remind us of significant events and achievements in NYC's past.
Sports and Entertainment
Catch a baseball game at Yankee Stadium or a live concert at Madison Square Garden. NYC offers a plethora of sporting and entertainment events throughout the year.
Nightlife and Bars
The city comes alive after dark. Explore the vibrant nightlife scene, from rooftop bars to underground speakeasies. Enjoy live music, dancing, and socializing with locals and fellow travelers.
Public Transportation
Navigating NYC is a breeze with its extensive subway system. It's an affordable and efficient way to get around the city and access all the attractions.
Conclusion
New York City is a city of endless possibilities. Whether you're drawn to its cultural richness, culinary delights, or iconic landmarks, there's always something exciting to experience. Plan your visit wisely, and you'll leave with memories that will last a lifetime.
FAQs
Is Central Park free to enter?Yes, Central Park is open to the public and free to enter.
What's the best time to visit Times Square?Times Square is bustling at all hours, but it's most iconic at night when the lights are on.
How do I get tickets for Broadway shows?You can purchase tickets online, at box offices, or through ticketing services.
Are there vegetarian-friendly restaurants in NYC?Absolutely, NYC offers a wide range of vegetarian and vegan dining options.
Is the Statue of Liberty accessible to tourists?Yes, you can visit the Statue of Liberty and Ellis Island via a ferry tour.
Can I walk across the Brooklyn Bridge?Yes, the Brooklyn Bridge has pedestrian walkways offering stunning views of the city.
What's the best way to get around NYC?Public transportation, especially the subway, is the most convenient way to navigate the city.
Are there guided tours available for NYC attractions?Yes, there are many guided tours available for various attractions.
What's the average cost of a Broadway show ticket?Ticket prices vary but can range from affordable to high-end, depending on the show and seat location.
Is it safe to walk around NYC at night?NYC is generally safe for pedestrians at night, but it's advisable to stay in well-lit areas and be cautious.
Welcome to New York, Nice to share about New York Tourism with you!