You've made a great decision to sell your home in Chelsea. Chelsea is a highly sought-after neighborhood with a mix of stunning luxury high-rise condominiums and cutting-edge townhomes that any real estate seeker would be proud to call their own. However, before listing your home, there are a few essential steps to keep in mind.


Follow these simple recommendations from the experts at
The Wendy Lee Team
at Douglas Elliman Real Estate, and you'll be well on your way to selling your Chelsea property quickly and efficiently.
First impressions matter
It's no mystery that first impressions matter, especially when it's time to sell your home. After all, the outside of your property is the first thing potential buyers will see, so it sets the tone for the rest of the tour. Thus, making a positive first impression is key to keeping buyers interested as they walk through the front door.


It's important to remember that you're not just selling your home— you are selling a vision. You want the buyer to envision luxury from their very first step on your property.


Making sure your house is spotless and well-maintained is an excellent start. Wash the windows, sweep and polish the floors, and dust off your bookshelf. If you're short on time, consider hiring a professional cleaner to give your home a deep clean, because paying extra attention to the small details counts. So, wipe down the counters in your kitchen bathroom sink, clean behind the toilet, and ensure no dust or cobwebs are lurking in the corners or underneath the couch. You want every space to look truly pristine and prepared.
Organize and de-personalize your space
To get your Chelsea home ready to sell, you'll need to de-clutter and de-personalize the space. Otherwise, buyers may have a hard time envisioning their own lives there. De-personalizing means taking down all family photographs, awards, or heirlooms and eliminating any excess memorabilia from cabinets, closets, and storage areas. Stripping away your style and artifacts does two things for the next homeowner:
allows them to imagine the home as their own

creates the extra space buyers are seeking to expand their families
Staging
Every potential buyer wants to see the best features showcased in their next property, and staging does just that. Effective staging will use lighting, carefully selected decor, and strategically arranged furniture to create a sense of purpose and style within each room. It can also help trigger an emotional response and allow buyers to sense a connection with the property. Some of the most important spaces to stage include the living room, bathroom, kitchen, bedrooms, and any outdoor living space.


Staging your residence can be as simple as incorporating fresh flowers, artfully placed potted plants, and colorful throw pillows on the couch. It's also important to keep blinds or curtains open to maximize the property's natural light and make the space feel more open and welcoming. If you stage your home successfully, you will make it more appealing and increase the chances of getting sold more quickly.
Repairs and renovations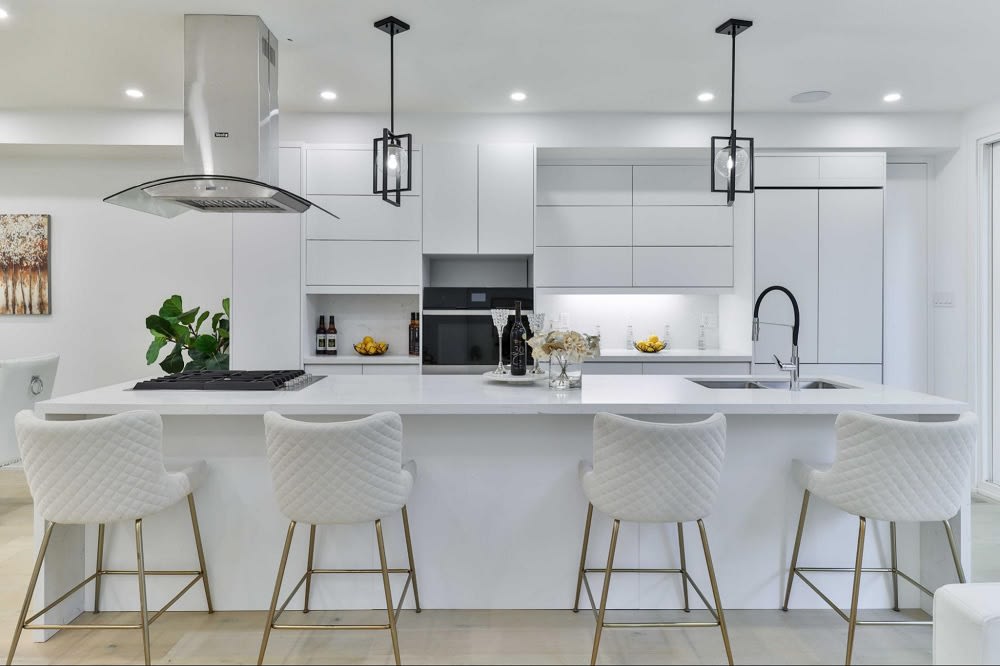 Photo courtesy of Unsplash
Making necessary repairs and renovations before you list your home on the Chelsea real estate market is vital. If a door is out of alignment, hire an expert repair team to fix it. If your kitchen appliances are outdated, modernize them to create a sleek look. Fix any broken tiles, and replace any burnt-out lightbulbs. Most importantly, check the outlets to ensure they're all in proper working order.


It also helps to neutralize the space with a fresh coat of paint – light colors, such as cream, beige, or soft yellow, and minimalistic decor are highly recommended. These subtle changes will brighten your home.


Making a note of the areas in your home that need to be modified should be your first task before putting your home on the market. These improvements will give potential buyers a better idea of what they're getting—and may even help you sell your home fast.
Set a competitive listing price
Photo courtesy of Shutterstock
Before you sell your Chelsea home, do your research. You want to be sure you placed your home on the market at the right time. Additionally, identifying the price range of neighboring homes comparable to yours is crucial. The price you set should be competitive with similar properties. Keep in mind that you don't want to overprice your home, as you will risk sitting on the market for months. On the flip side, you also don't want to underprice it and lose out on potential profits.


If you're unsure where to start, seek help from a professional
real estate agent
who can advise you on what's fair market value for your home. By setting the right price from the get-go, you'll make it easier for potential buyers to see the value in your property and increase the chances of a quick sale.
Take professional photos
One of the most important things to do when listing your Chelsea home is to take high-quality photos. With so many homes for sale in Chelsea and many people looking online and taking virtual tours, you want your home listing to stand out. Having professional photos taken is one way to make sure that it does.


Think about it this way: buyers are looking through hundreds, if not thousands, of homes online. You want your house to be the one they fall in love with and want to see in person. The best way to get recognized is by having amazing photos that highlight your home's charm and character. You want to paint the picture that yours will be their forever home.
Hire a real estate agent who knows the Chelsea and Manhattan real estate market
When it comes time to list your Chelsea home, you'll want to work with a top-notch real estate team who knows the area inside and out.
The Wendy Lee Team
at Douglas Elliman Real Estate is well-versed in assessing market values and understanding staging trends to devise a solid marketing strategy that will get your home seen and sold. They will accompany you through every step of the process, from finding an accurate listing price to effectively negotiating with potential buyers. Get started today for a smooth
selling
process.

*Header photo courtesy of Unsplash