Relocation is a big step, especially if you're moving out of state or across the country. From selling your current home and packing your belongings for the trip to finding a new property and settling in, there are a lot of details to keep track of. When you take the leap to move to the Upper East Side, know that you're joining a classy community known for its luxury and convenience. Perfect for lovers of art, culture, and retail therapy, the Upper East Side remains one of the most exclusive neighborhoods within New York City. If you're getting ready to make the move, use these four tips to transition smoothly.
1. Get to know the Upper East Side
Each of New York City's stunning neighborhoods has a personality all its own, from eclectic and artsy Tribeca to bustling Midtown and chic, laid-back SoHo. Upper East Side real estate puts residents at the heart of one of the city's classiest areas. Known for its upscale feel, high-end shops and restaurants, and stunning Beaux-Arts architecture, the Upper East Side feels polished and pristine. If you're thinking about relocating to the area, be sure to get to know the Upper East Side and all it has to offer.
Upper East Side real estate
Upper East Side homes for sale are first-rate, luxury condominiums with incredible views. Properties continue to appreciate modestly on the Upper East Side, with the most opulent
properties
listed at soaring prices of up to $80 million. These prestigious residences feature impeccable architectural designs in restored, uniquely historic homes with floor-to-ceiling windows inviting a stunning view of the cityscape, grand entrance rooms, rooftop patios, and thousands of square footage.

Many buildings offer top amenities to residents, from lap pools and fitness centers to full-service dining rooms, libraries, and recreational lounges. Determining where you want to settle down on the Upper East Side, however, depends on the neighborhood that appeals to you best.
Neighborhoods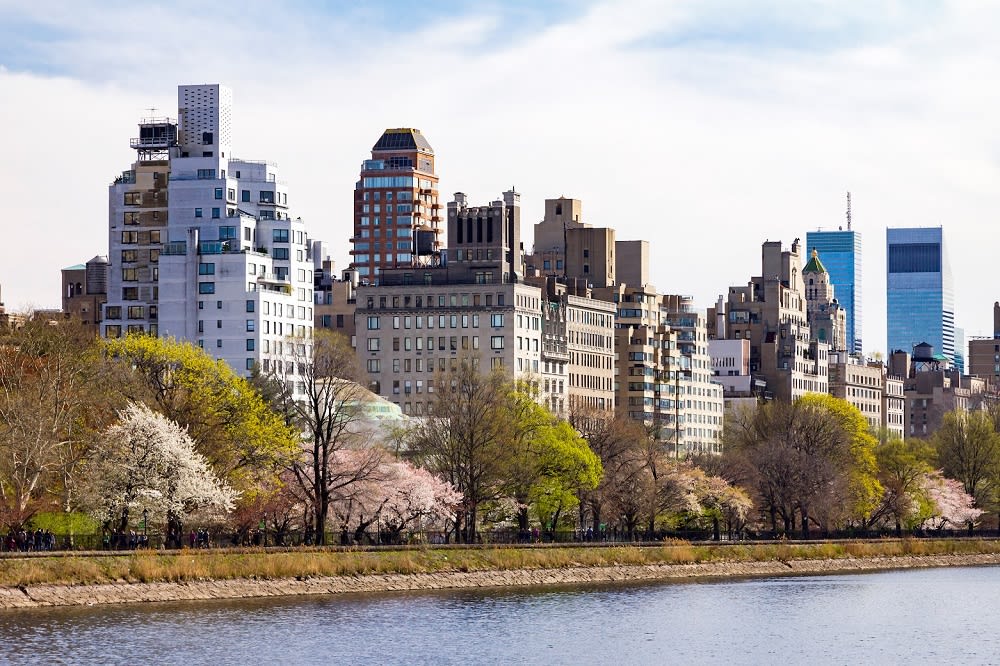 Photo courtesy of Shutterstock

The Upper East Side stretches from 59th to 96th, sandwiched between Central Park and the East River. Within the area are smaller neighborhoods that potential residents will want to explore before they make their move. Lenox Hill is the largest neighborhood, covering 59th to 77th. In Lenox Hill, residents have access to all the best shopping on Madison Avenue and a handful of beautiful museums like the Frick Collection. Toward Lenox Hill's southwestern corner is the Central Park Zoo and Wollman Rink. The northern half of the Upper East Side is divided into Carnegie Hill to the west and Yorkville to the east. The former overlooks the Jacqueline Kennedy Onassis Reservoir and is home to key landmarks like the Guggenheim and Neue Galerie. Meanwhile, Yorkville provides stunning views of the water and access to top restaurants like Sandro's and Korali.
Things to do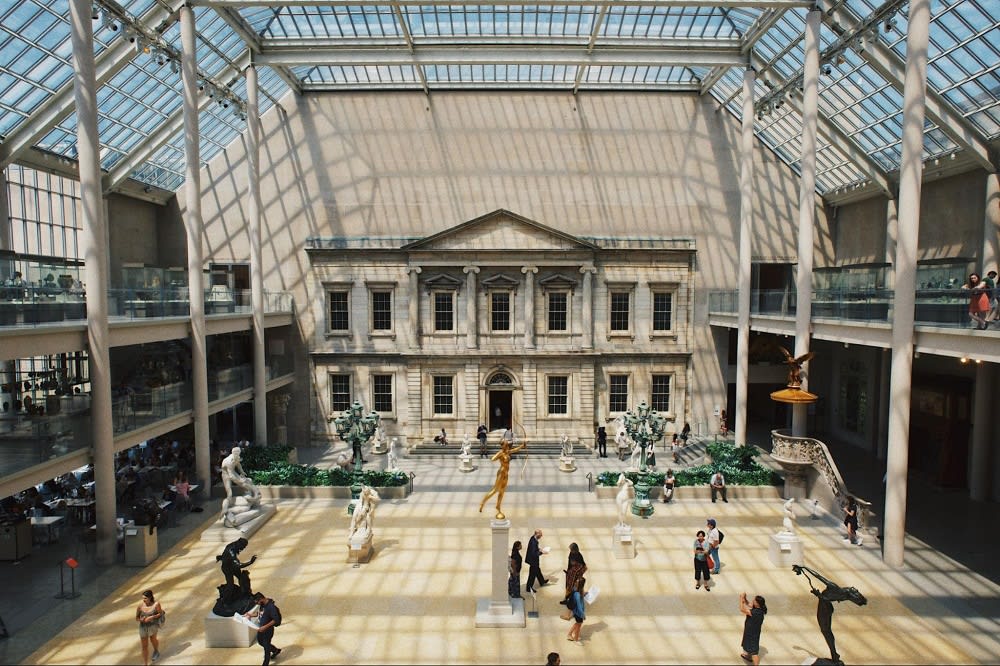 Photo courtesy of Unsplash

When you're living on the Upper East Side, you're steps from some of New York City's top art galleries and museums. Museum Mile is a well-loved stretch of 5th Avenue beside Central Park, which features the Jewish Museum, the Guggenheim, and the Smithsonian Design Museum. Residents can visit the world-class Metropolitan Museum of Art, the Asia Society and Museum, and so many more.

In addition to arts and culture, the Upper East Side shopping scene is a haven for those who love designer labels. Strolling up and down Madison Avenue brings residents to Valentino, Prada, and Dolce & Gabbana, alongside Ralph Lauren's flagship location and top designers like Oscar de la Renta. What's more, residents on the Upper East Side, especially those in Lenox Hill, aren't far from all the shops that 5th Avenue in Midtown has to offer, including Louis Vuitton and Bergdorf Goodman.

For those looking for a night of fine dining out on the town, the Upper East Side specializes in upscale French and Italian spots, though cuisines from around the world can be enjoyed as well. Carravaggio, Bar Italia, and Bella Blu are some of the Italian options residents love best, while Orsay, Le Charlot, and Match 56 are perfect for those craving classic French favorites.
2. Sell your current home
Once you've landed on where in the Upper East Side you'd like to live, work with a professional agent to sell your current property. Relocating can be tricky when you're selling and buying at the same time, but an agent familiar with the process can walk you through it seamlessly. If you're able, it's often helpful to purchase your new home before you sell your current home. However, that option doesn't work for every buyer. The best thing you can do is prepare your home in advance for a quick sale and work with a top agent who can help you sell it stress-free while you work on finding your new home in New York.
3. Stay organized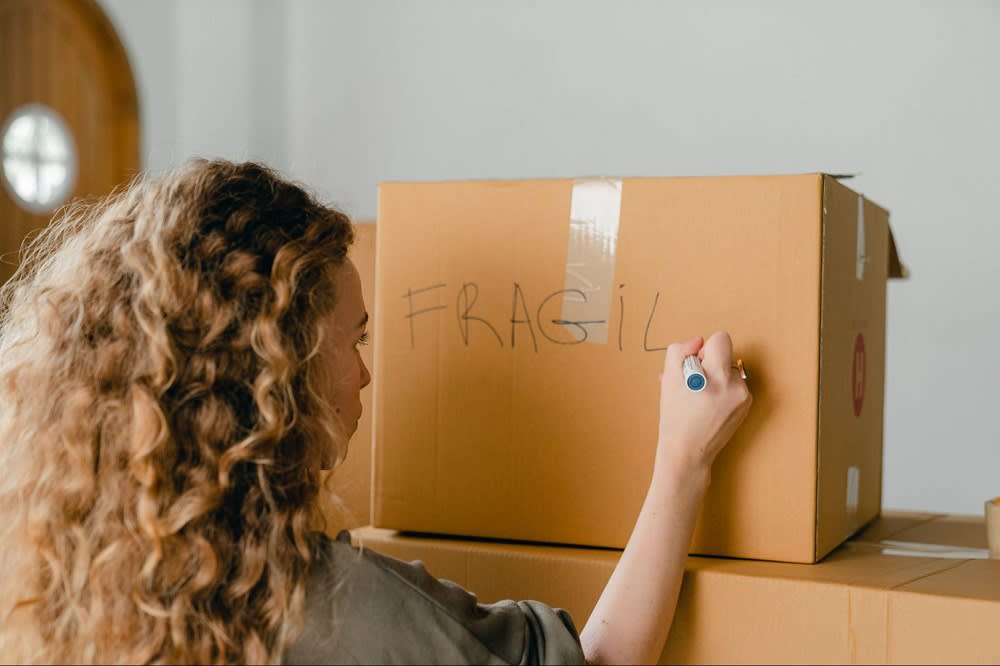 Photo courtesy of Pexels

The key to an easy move is to stay organized. As you pack, make sure you're strategic about how you're grouping your items. It can be easy to toss anything in the box, but try to keep similar items together. Always label your boxes clearly with which types of items are in them. Sometimes, what you had in one room at your current home may need to shift to another room in your new home. It will help to clearly label each box so you can unpack quickly and easily.
4. Work with an expert agent
Investing in Upper East Side real estate is an exciting journey. As you search for your next home in New York City, The
Wendy Lee Team
at Douglas Elliman Real Estate, welcomes the opportunity to put their extensive knowledge and expertise to work for you. With over 30 years of combined residential & commercial experience, Wendy Lee is here to assist any of your real estate needs and provide the latest updates with real time market movement. Reach out to
Wendy Lee
at 917.756.7120, to get started. The next move is yours!